When you donate to Goodwill, you're helping people find jobs.
There are so many ways to help and to give back to your community. Want to learn how you can become involved? Take a look at some of the ideas below!
Donate Goods to your local Goodwill store
When you donate clothing and other items like books or electronics to Goodwill, your donations are sold in Goodwill stores, giving them a "second life" and keeping them out of landfills. Your donated goods have the power to make a difference in people's lives, strengthen communities and create a healthier environment.
Learn what Items our Donation Centers can Accept
Shop at  your local Goodwill store
Any purchase made at a local retail store helps us train and place people with disabilities and other barriers to work productively in your community.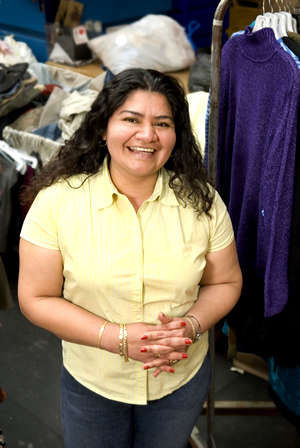 Make a Financial Contribution
Monetary Donations may be made by donating online.
Goodwill Industries of Southwestern Michigan has an endowed fund through the Kalamazoo Community Foundation that qualifies for the 50% state tax credit. Just make your check or stock donation payable to the Kalamazoo Community Foundation, and put in the memo line or in a note 'for Goodwill Industries'. The Foundation will credit our account with the funds, and you'll be ensuring our long term future!
Gifts in any amount are sincerely appreciated. Your contribution will help Goodwill continue to offer quality services.
Volunteer your Services
Last year, Goodwill provided 355 people such as yourself the opportunity to give back to their communities. Together, these volunteers put in an amazing 21,404 hours of work, improving Goodwill's ability to assist those in need.
Would you like to help your community? Print out, fill-in and mail our volunteer application and donate your time or skills to Goodwill Industries of Southwestern Michigan!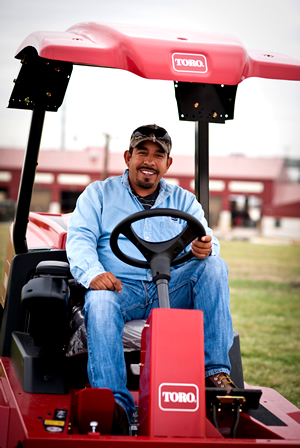 You can also fax your application to 269.382.9923. If you have any questions, please call 269.382.0490.
Donate a Vehicle

Transportation has been identified as the most prevalent barrier to employment. Workers on Wheels provides participants with reliable vehicles for the purpose of maintaining or gaining employment.
Your donation provides someone with the transportation that they need to become self-sufficient and donations are tax deductible. Consider donating as an option to trade-in. Call our Program Manager today, at either (269) 382-0490 or 1-800-343-0174, to donate your vehicle or to request more information.
Planned Giving

Planned giving ensures that your concerns for individuals with barriers to employment are met in the years to come.  Your estate gift will provide a continuing legacy – living on to help individuals with barriers to work to obtain training, employment, and family strengthening supports.  Please contact Goodwill Industries of Southwestern Michigan to learn more about estate gift options at 269.382.0490.
Goodwill Industries, in cooperation with the Kalamazoo Community Foundation,  also establishes Charitable Gift Annuities, which are combinations of a gift to a charity and a lifetime fixed income agreement.  Click the links below to learn more about the benefits of a Charitable Gift Annuity.